Meet Our Team
Meet Richard Turkheimer, Certified Bird Feeding Specialist
Richard joins WBU having recently moved to Chapel Hill from New Orleans. His interest in birds was inspired by his wife, an avid bluebird and hawk enthusiast. He and his wife have been bird viewing in Southern Louisiana, the Peruvian Amazon, the Swiss Alps, and the Himalayan Mountain countries. Richard's spark bird is the Eastern Bluebird! Richard's life bird is the Pileated Woodpecker.

Meet Jenny Deview, Manager and Certified Bird Feeding Specialist
Meet Jenny Deview. Jenny recently moved to North Carolina in 2019 to attend the University of North Carolina at Chapel Hill and recently graduated with her degree in Anthropology! She has been watching and feeding the birds in Florida with her Nana in her Homestead backyard for as long as she can remember. She now feeds birds from her balcony in Chapel Hill and loves watching hummingbirds and woodpeckers. Be sure to say "Hi" when you next stop by! Jenny's spark bird was the Carolina Wren and Nut Hatches, and her life bird is the Pileated Woodpecker!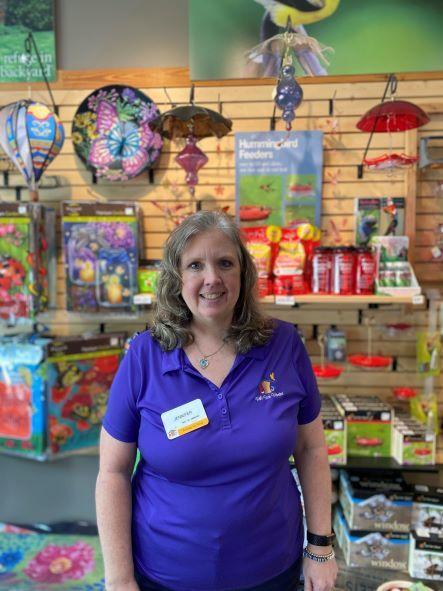 Meet Jennifer Aiton, Certified Bird Feeding Specialist!
Jennifer joins WBU after 15 years as a backyard birder and WBU customer. She and her husband, Stephen, starting backyard birding in 2007 in Round Rock, Texas. When she moved to Chapel Hill in 2013, she chose a house with plenty of woods and space for bird feeding. Each morning you will find her spreading bark butter on her trees for her red-bellied woodpeckers and bluebirds. Her favorite backyard birding moment is when a hooded warbler stopped by for a visit!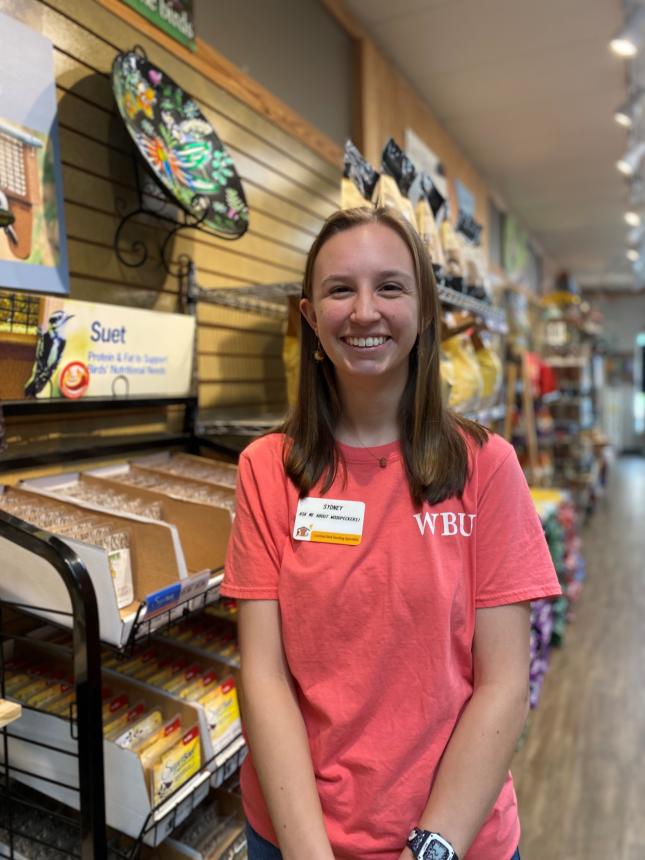 Meet Sydney Lanier, Certified Bird Feeding Specialist!
Sydney grew up in Hillsborough, North Carolina. She became interested in birds because of her Nona and soon after began working at Wild Birds Unlimited! Her favorite birds are the Carolina Wrens and Hairy Woodpeckers. Sydney's go-to bird food is Hot pepper Bark Butter Bits.