How to Create a MyWBU Store Online Account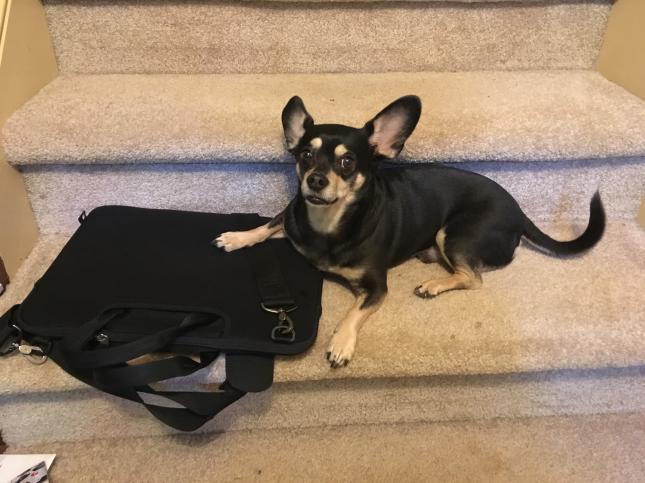 Creating your MyWBU Store Account. It's Easy!
Pete here (ruff...you were expecting somedog else?) to show you just how easy it is to set up your MyWBU Store account with us. You can shop online and have it delivered to your door or choose in-store pick up (with curbside service). Please scroll though the photos to see each of the steps with my instructions.
Step 1:
Go to the following address https://order.wbu.com/ chapelhill. Go to drop down menu Register/Login and click Register here. Proceed to Step 2.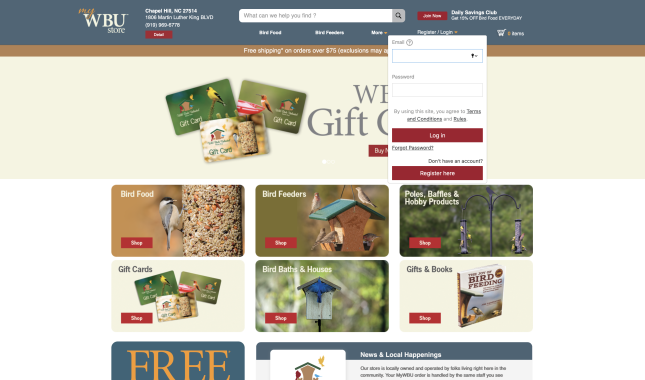 Step 2:
This is most important...enter the Email address you have on file with us at the store to ensure you receive your Daily Savings Club® Exclusive Member Benefits. If you are not sure which email address we have on file, then please call us at (919) 969-6778. Complete the rest of the form and click Register. Proceed to Step 3.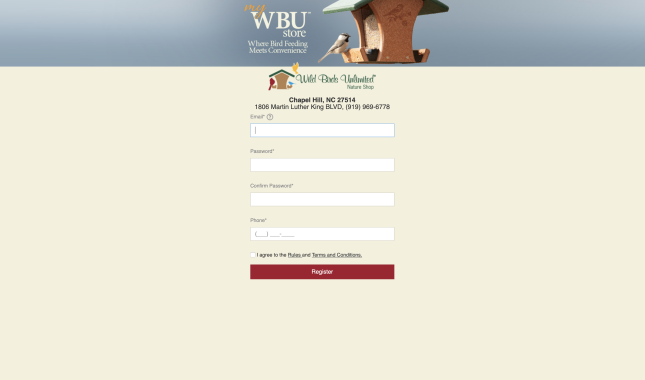 Step 3:
DO NOT CLICK ON EITHER BUTTON HERE. Read and follow the instructions (check your email). Proceed to Step 4.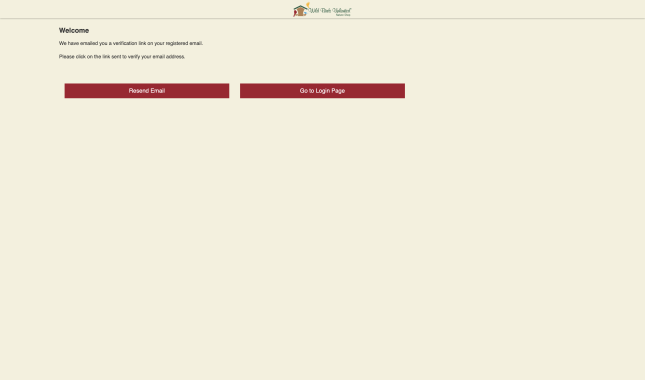 Step 4:
Read and follow the instructions. Click on the hyperlink. Proceed to Step 5.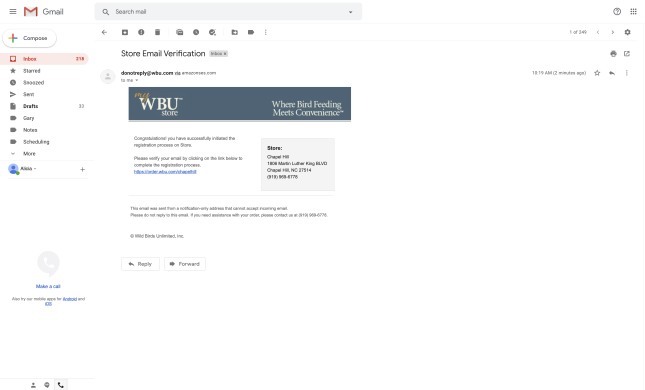 Step 5:
Click Go to Home. Proceed to Step 6.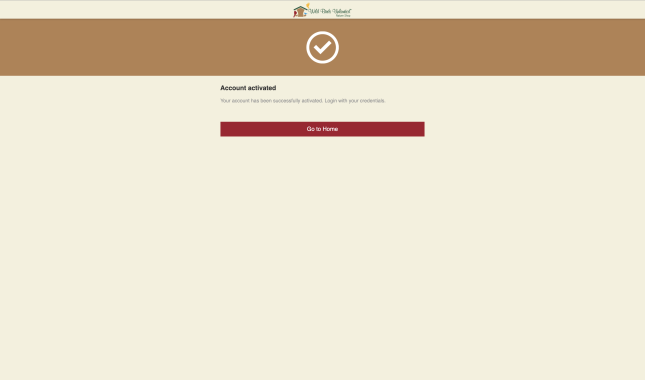 Step 6:
You are now ready to Shop! Well done! Ruff!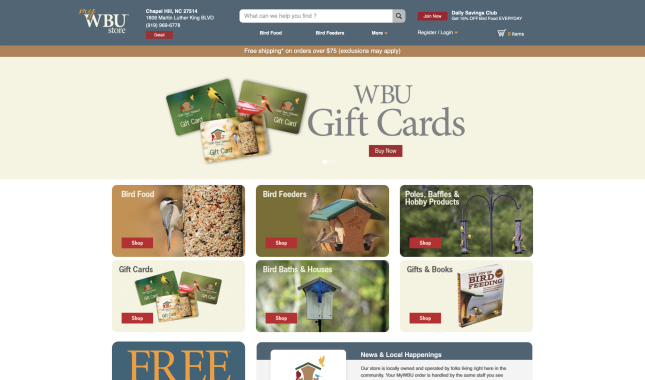 If you have any questions at all about setting up your MyWBU Store account, then pease do not hesitate to reach out to us for help.