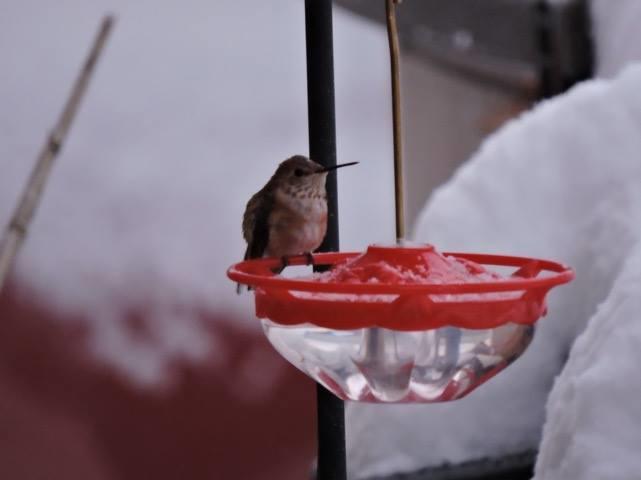 Saturday, November 16, 2019 at 10 AM – 11 AM
Hummingbird researcher Susan Campbell will be talking about winter hummingbirds. "I have worked with hummingbirds here in NC for over 15 years. I have banded 10 of the 12 species that have been documented here in North Carolina to date. Tracking wintering hummingbirds has been a big part of my hummingbird research. Many still are unaware of the occurrence of hummingbirds during the non-breeding season across NC. We need to get the word out to more people about this phenomenon in order to be able to better understand the distribution, movements and ecology of wintering individuals," says Susan.
Seating is limited. Please call to reserve a spot, (919) 969-6778. Seats are first come first serve.
Photo of a Winter Hummingbird, a Rufous, taken by and in the yard of customer, Rhonda Parker Weiss in January 2017.