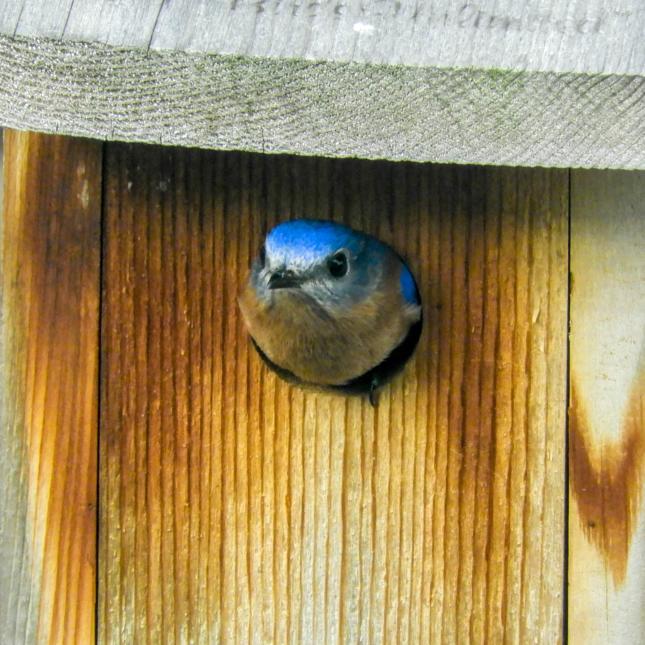 Saturday, February 15, 2020 at 10 AM – 11 AM
Learn about critical components to look for when constructing or purchasing a bluebird nesting box, its placement, mounting, and monitoring. Program will conclude with a Q&A session and screening of a NEW bluebird video.

Presented by Ken Kernodle, President of the North Carolina Bluebird Society. Call to reserve your seat today, 919-969-6778. Seats are first come, first serve.

We will open our doors early at 9:30 AM and will be serving complimentary espresso before the program begins at 10 AM.
Photo: Gregg McPherson captured this male Eastern Bluebird leaving his nesting box February 2019